Sadu R. Frehm, SAMS® AMS #1079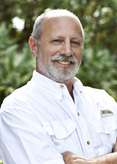 Sadu Frehm, AMS®, marine surveyor in Palm Beach, Florida and damage/claims consultant, has worked full time, in the Maritime business for over 45 years. He is a SAMS® "Accredited Marine Surveyor", ABYC® "Marine Standards" accredited, damage/claims specialist, member of IAMI® International Association of Marine Investigators, and has held an active United States Coast Guard Master's Certificate since 1974.

Sadu is a graduate of University of Connecticut, and has spent his entire life employed in the maritime world, operating, outfitting, repairing, and refitting vessels of all types. He has attended Chapman's School of Seamanship's Marine Surveying and Damage/Claims Specialist Schools, and is accredited both by SAMS® and ABYC®.

Captain Frehm's inspections and surveys are detailed, concise and easy to understand. Survey reports will include photographic evidence of vessel deficiencies. HIs expertise encompasses both Yacht/Small Craft, both power and sail, and Commercial Vessels. Our Commercial scope of work includes, but is not limited to, container and bulk cargo ships, cranes, bollard testing, and tugs/barges. He and the team of top professionals from Marine Surveyors Bureau, can take care of almost any need regarding any vessel, in a professional, timely and friendly manner.


​Captain Abraham C. Frehm, SA
Abraham Frehm has joined out team at Marine Surveyors Bureau, and has opened a branch office in Kauai, Hawaii. He has been working full time in the Maritime industry for over 15 years and is a SAMS® Surveyor Associate, graduate of Chapman's School of Surveying, and Marine Standards certified by ABYC, the American Boat and Yacht Council.
For all small craft and yacht surveys in Hawaii or Pacific Basin: Call or Email: Abraham Frehm or contact main office. Go to "Contact" page of website.


---
YACHT & SMALL CRAFT
PRE-PURCHASE * INSURANCE CONDITION & VALUE * DAMAGE & CLAIMS * APPRAISALS
COMMERCIAL
P&I INSPECTIONS * ON & OFF HIRE * DRAFT * GENERAL AVERAGE SURVEYOR* CRANE INSPECTION * TUG & BARGE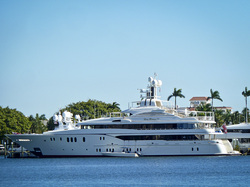 MARINE SURVEYORS BUREAU, Inc. is based out of West Palm Beach, Florida. Sadu R Frehm, AMS® is an accredited member of SAMS® (Society of Accredited Marine Surveyors), ABYC® (American Boat and Yacht Council) Marine Standards certified, member of IAMI® (International Association of Marine Investigators) and has held a U.S.C.G. master's certificate since 1974.

Captain Frehm and our staff, promises to help you with any of your vessel or client's needs, no job too large or too small. We pride ourselves for our friendliness, honesty, and most importantly, the quality of our inspections and reports. Marine Surveyors Bureau specializes both in Yachts/Small Craft Surveying, Damage/Claims Consulting, Commercial/Maritime Inspections, and Crane inspection/certification.

Sadu Frehm, AMS® is a SAMS®, Accredited Marine Surveyor. SAMS® is an International Society dedicated to the advancement of the profession of marine surveying. SAMS® is one of the two major Marine Surveyor Societies whose surveys are universally accepted by all Insurance Companies, worldwide, including Lloyds of London.

Captain Frehm is also "Marine Standards" certified, by ABYC® (American Boat and Yacht Council). ABYC ® develops safety standards for the design, construction, equipage, maintenance, and repair of small craft and their systems. ABYC's Marine "Standards" are the basis for industry-wide comparisons of products and performance. In lawsuits involving product liability, ABYC® standards are a reliable and authoritative reference for evaluation issues of design, construction, maintenance, and product performance.

Guidelines used to conduct ALL surveys and reports are: United States Coast Guard (USCG) Rules & Regulations, American Boat and Yacht Council Standards (ABYC®), and the National Fire Protection Association Standards (NFPA). For International and Commercial Vessels, additional guidelines used are SOLAS, MARPOL & ISO STANDARDS.


---